Custom web build or website builder?
Updated post from https://www.crystalthought.co.uk/blog/2017/09/27/3-options-for-building-and-managing-your-website

Are you constantly frustrated because you have to go back to your web developers every time you need to make routine changes to your website?

Is your website slow to load and needs constant security updates?

Has your website ever been hacked?

Make sure your next website has a secure and easy to use Content Management System (CMS).

Choosing the right CMS for your business will be critical to your website's performance, security, speed and maintenance costs going forward.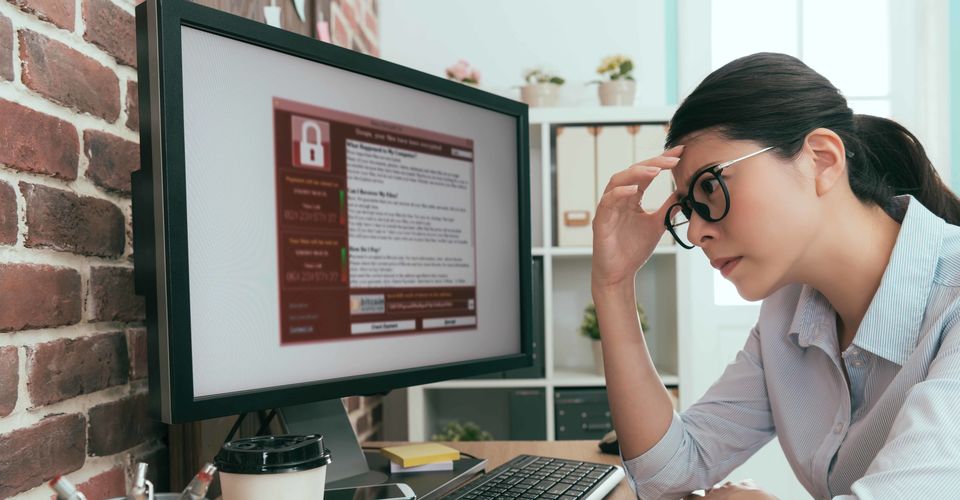 Choosing the best option for your business
There are 3 options depending on (1) the time you have available, (2) Your technical knowledge, (3) Your budget and (4) how often you need to change your content.

The 3 options are:
Website builders.
Open source website builders.
Custom built website.
To help you make an informed choice, let's go through the pros and cons of each.
Website builders
Website builders such as Wix, one of the most popular, provides a platform that allows you to build and manage your own website. They are suitable if you have the time to spend learning how to use their interface and then building and populating your own website.

Pros
You can build and edit the website yourself.
You can choose from the design templates available.
Most provide one free domain name and one email account.
Website hosting is usually included in the monthly cost.
Can be the cheapest option if you have the time.
Cons
It can take a lot of time to learn the system and manage everything yourself.
Design is limited to the design templates available and they will look like a lot of other sites.
Technical skills may be needed to do more complex designs and page layouts.
You may have to compromise on quality, depending on your technical skills.
Limited functionality available in the system; this may not meet your future needs.
Not always suitably optimised for viewing on mobile phones.
Not always fully optimised for search engines (SEO).
Choose if you have plenty of time, are not too concerned about the quality and are working with a limited budget. This is an ideal choice to build your first website when starting up a new business. Though it may be more productive to get someone else to build your website and use your time to develop the business.
Open source website builders
The most popular open source website builder is WordPress.

Similar to website builders, these open source content management systems are more flexible than website builder platforms and your developers can integrate a range of "plugins".

If you have the necessary skills you can do this yourself but generally, you will need the support of a developer to get your website up and running and hosted on a server. Future content changes can then be made by you, using the CMS.

Pros
Design templates are already set up.
Fairly easy to use CMS once you have found your way around it.
Huge amount of third party plugins are available.
Responsive mobile optimisation.
Initial build costs can be low and look attractive but be aware of maintenance costs.
Cons
Design is limited to the design templates available.
Security - The CMS is well known to hackers so constant up dates are required to ensure the latest version is downloaded to keep your site secure. These updates can sometimes break the website so constant maintenance is required.
Plugins - These are created by third party developers and also have to be regularly updated to keep them secure.
Multiple plugins and certain individual plugins can make page loading time slower and can conflict with each other.
Your developer may not always keep on top of updates and may charge you if anything breaks as a result of an update. Not updating Wordpress and all of the associated plugins can lead to serious security issues.
Ongoing maintenance charges can be high.
Choose if you are happy to use a templated design and you are confident that your developer will keep the security updated and fix any ensuing problems quickly and at a reasonable cost.

There are plenty of articles on the web discussing the pros and cons of WordPress.
Custom build
Flexible design and build, the agency will produce a unique design incorporating any other functionality that meets the exact needs of your business.

Pros
Much lower security risk than well known CMS platforms.
More stable because regular security patches are not needed.
Fast loading because third party plugins do not have to be loaded.
Lower maintenance and repair costs.
You get exactly what you want.
Can be built to be SEO ready as standard.
Future proof.
Cons
It may not be as easy to port the website to a different provider, however, the flattened code can be sent to another agency to manage.
It may not be the cheapest solution but will probably be more cost-effective in the long term.

Choose if you want a secure, stable and fast loading website.

If you would like to discuss any of the above in more detail before you decide which option is best for you, please call us.